Scheduling
The Heart of Your Flight Department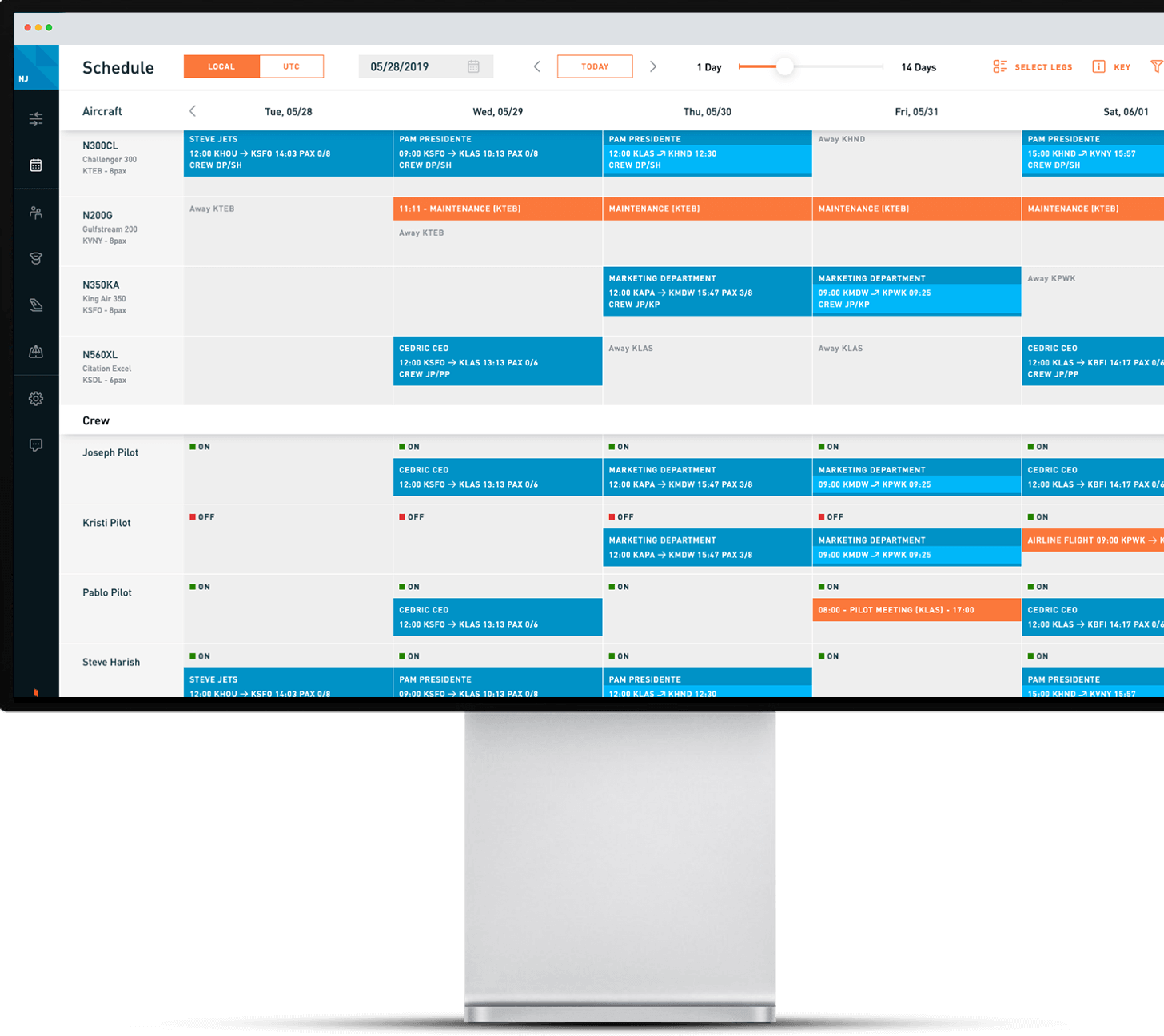 A continuous overview of your entire operation
Stellar's scheduling solution is a secure, cloud-based aircraft scheduling application that gives you a continuous overview of your entire operation at any time. Scheduling allows you to customize views of trip and schedule data, automate frequently used workflows, define complex operational rules, and manage client and personnel data. Securely access aircraft and crew schedules and manage trips from anywhere using a mobile device.
Define and manage complex operational rules, workflows and alerts using the advanced operational rules management system.

Configure trip services and manage their status to confirm and verify completion.

View customizable, intuitive dashboards to ensure flights have passed all feasibility checks, all services have been confirmed, and the flight is ready for release.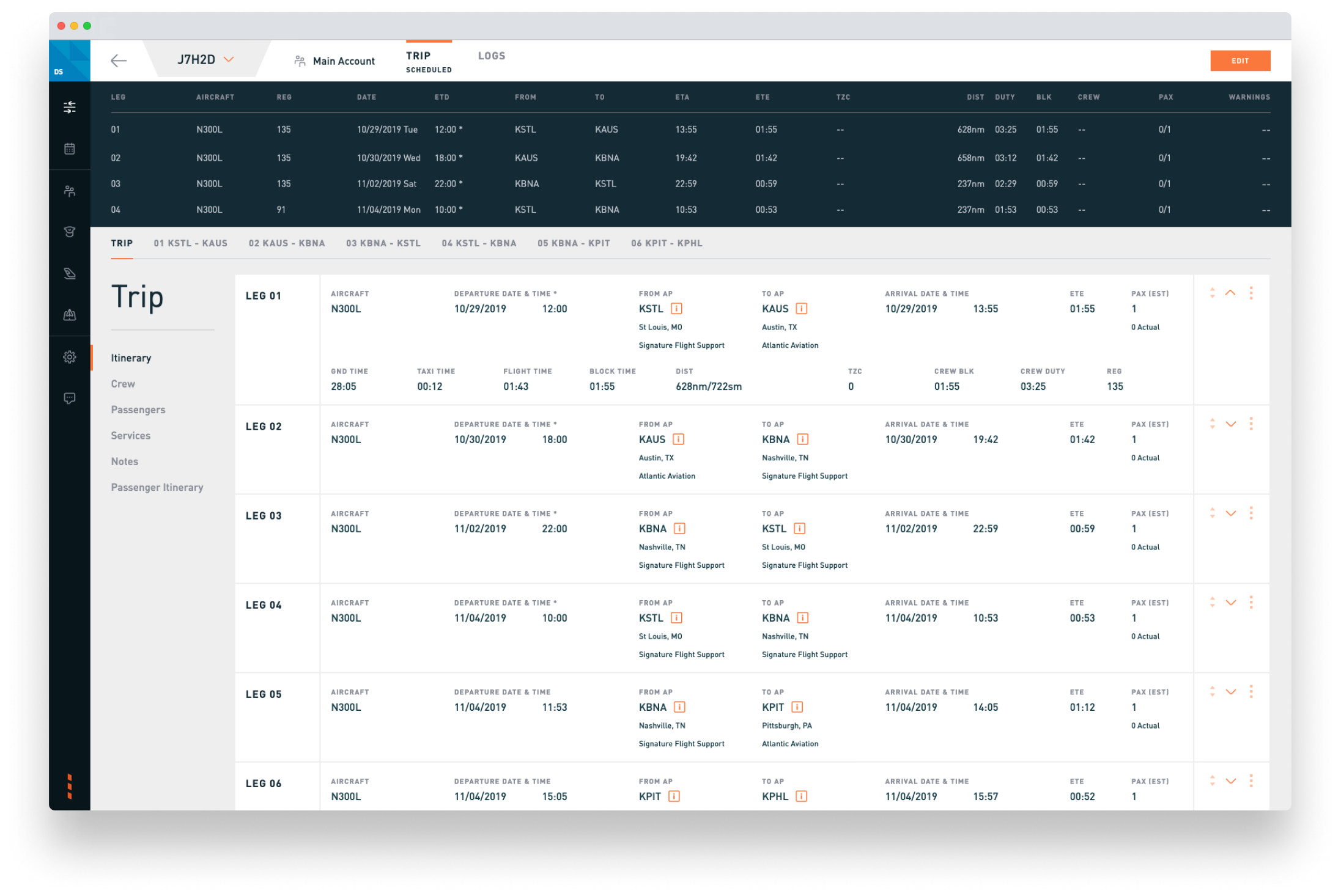 Advanced features
Define and manage operational rules so only pop ups relevant to you and your team's current task are displayed.

See daily crew availability at a glance via a color-coded on/off indicator directly on the schedule board. We've separated out crew availability from crew activities for a more intuitive process.

Generate crew itineraries consisting of legs from multiple trips, all from one screen. No more having to click into multiple trips, generate trip-specific itineraries and manually link them to create one complete itinerary.

Work in parallel with your team on the same trip. Edit passenger, crew, services and notes without locking down the whole trip and preventing others from adding or editing data. Editing the itinerary will lock the trip and provide a notice of who is currently editing.

Send and track emailed itineraries directly within the system. Easily see who emails were sent to and if they were opened.